Al-Quds Bard College Introductory Session Series for the Academic Year 2022-2023
Catch Two Birds with One Hand: Study here in Palestine and Abroad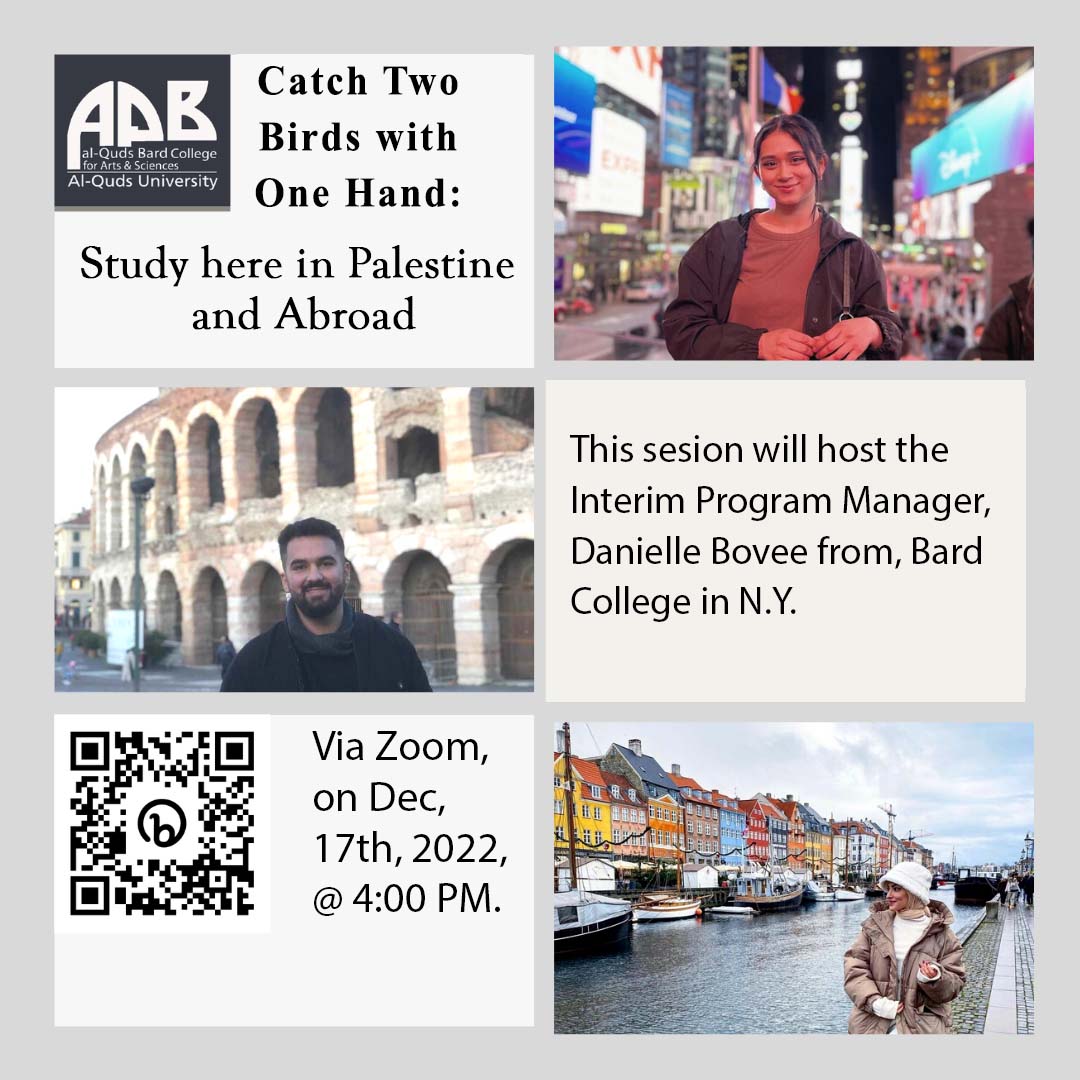 Al-Quds Bard College is pleased to invite you to attend a virtual session entitled "Catch Two Birds with One Hand: Study here in Palestine and Abroad", on Saturday, Dec 17th, 2022, at 4:00 PM.
In this session, we will host over Zoom Al-Quds Bard College Interim Program Manager in Annandale New York, Ms. Danielle Bovee. We will start by featuring the main study abroad programs and then we will shift to Ms. Bovee who will speak to Tawjihi students and students in other equivalent programs about the possibility of studying abroad in the US and Europe. At this session, we will be sharing some data about our students who study abroad, their successful stories, and how you could apply and participate in this experience. Toward the end of the session, we will open it for Q & A. 
Pre-registration is required in order to attend, visit the following link to register:
https://alquds.zoom.us/meeting/register/tJcqcOiurT4uGtP5jQyw7DPVMJCSVjW7KGiL
Once you have registered, you will receive an email with the login link for the session.
This virtual session is part of a series of sessions organized by the college during the academic year 2022-2023.