Al-Quds Bard College Introductory Session Series for the Academic Year 2022-2023
The Only BA Program of its kind in Palestine: Social Thought,  Economy, and Policy (STEP)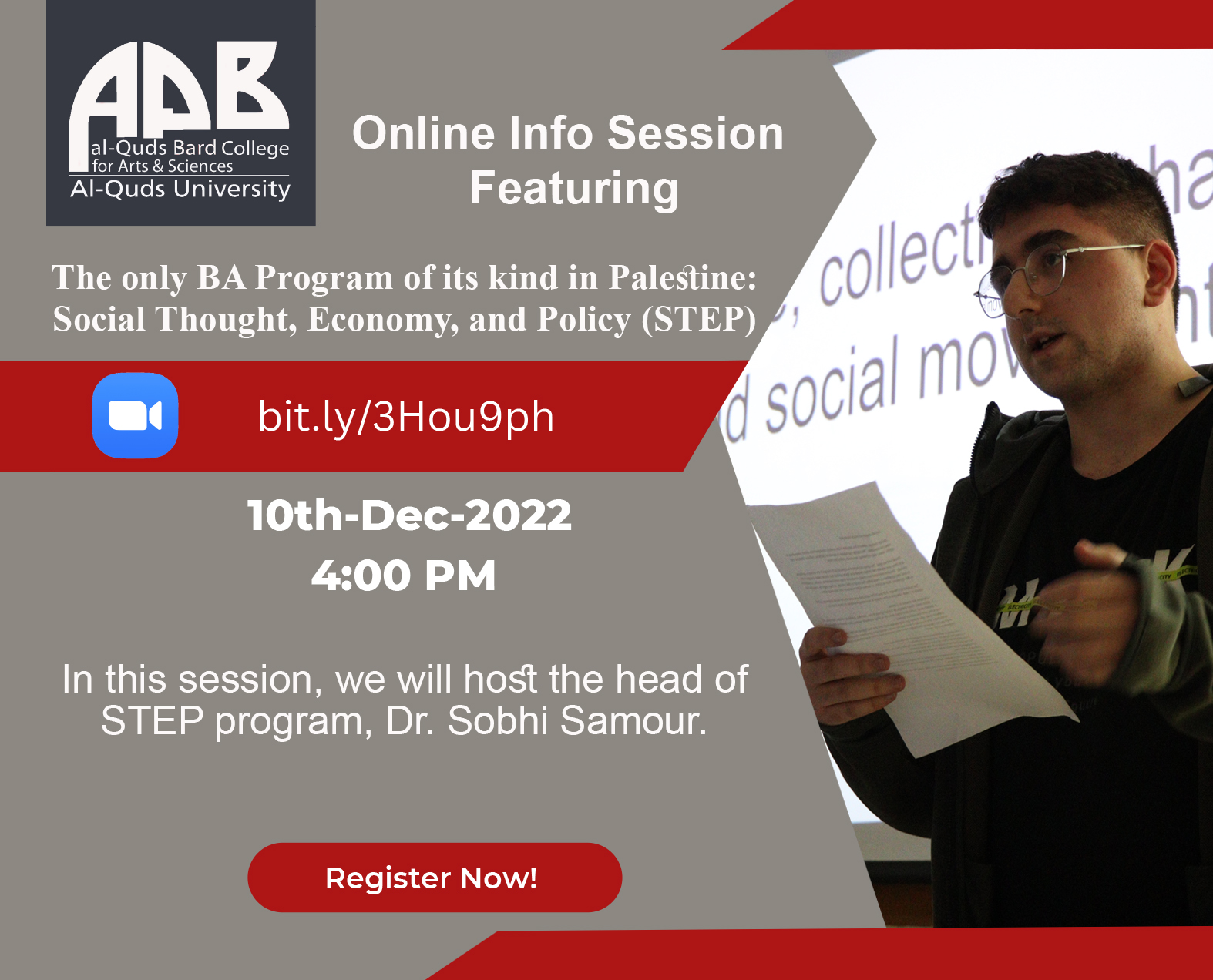 Al-Quds Bard College is pleased to invite you to attend a virtual introductory session about the one and only program of its kind in Palestine: Social Thought, Economy, and Policy Program (STEP), on Saturday, Dec 10th-2022, at 4:00 pm.
STEP is a new bachelor's program at Al-Quds Bard College that empowers students to understand theories that shape the world, and how they can be harnessed to solve pressing social problems in Palestine and beyond. STEP is built on an interdisciplinary approach that combines political science, economics, and philosophy.
During this session, you will have the chance to meet Dr.Sobhi Samour, the head of the STEP program, and hear more about this program in detail. There will be a chance to ask questions to Dr. Samour toward the end of the session.
Pre-registration is required in order to attend, visit the following link to register:
https://alquds.zoom.us/meeting/register/tJcqd-yqqTMrEtFySsF3DgQlbX_ksrR16_vP
Once you have registered, you will receive an email with the login link for the session.
This virtual session is part of a series of sessions organized by the college during the academic year 2022-2023.