One Day at Al-Quds Bard College (AQB)
Overview
One day at AQB is a program that gives Tawjihi students and its equivalents the opportunity to visit in person explore Al-Quds Bard College's student life, the academic environment, and teaching style at the college. The students are required to apply in advance and fill out
the form
to coordinate their visit to the college. This is a great opportunity for those who are considering to study and stay in Palestine and will help them to make the best academic decisions about their major before they apply to AQB.
Selected applicants will receive a call and acceptance email from AQB Admission and Communication Office. They will also be notified about the program of their visit at "One Day at AQB."
Please choose a date that is a week far, at least, from the day you fill out the form. This is important in order to coordinate the logistics of your visit, and make sure to bring your personal ID with you.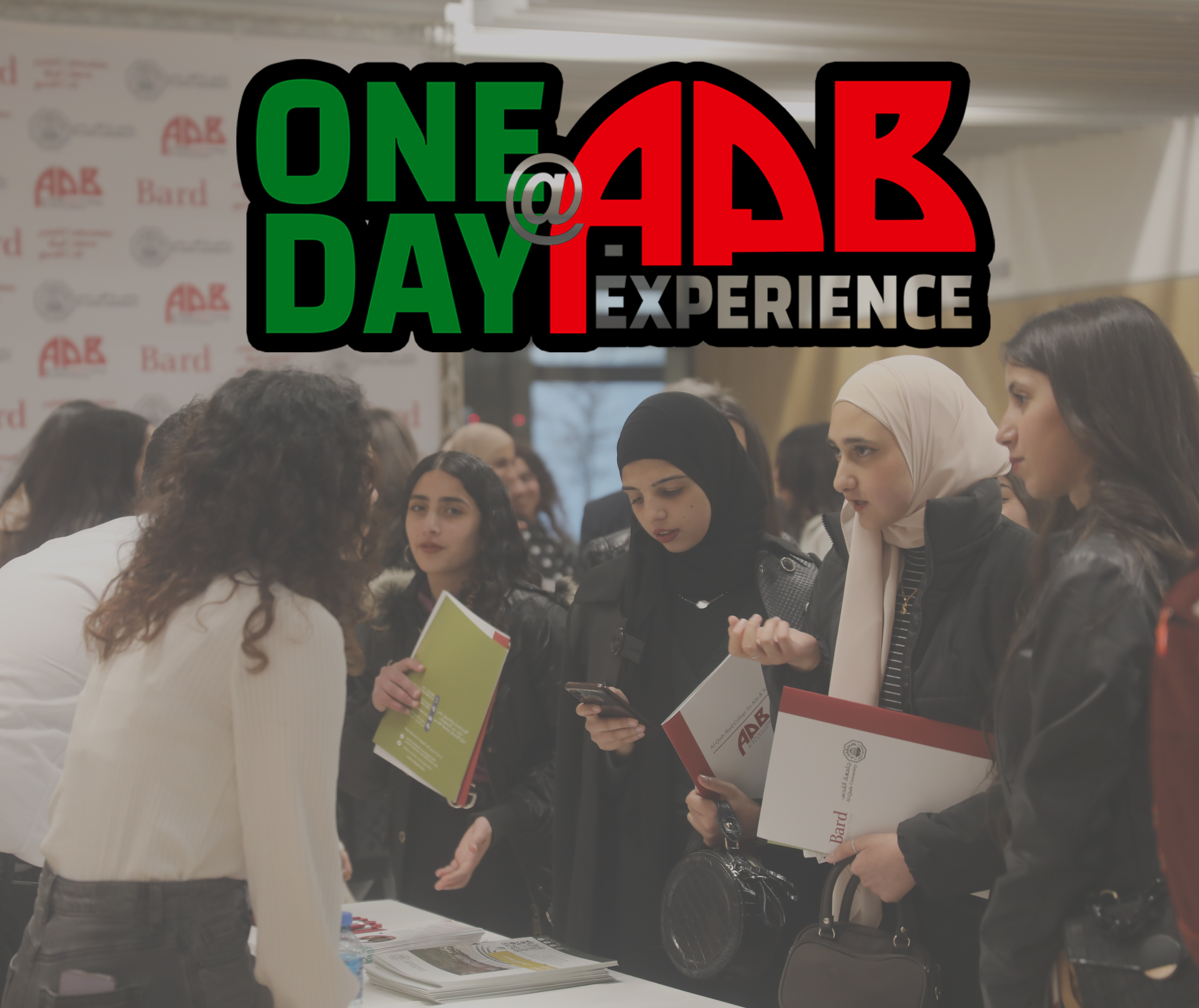 Selected applicants will experience the following program of their visit:
1- Arrive at campus around 9 am.
2- Tour at the college.
3- Attend the first lecture of applicants' preference. 9:30 - 10:50 AM.
4- Meet AQB faculty members of the preference program.
5- Explore AQB Common Hours' activities: 11:00 - 11:30 AM.
6- Either you visit other facilities on campus. This is up to the student's preference, including but not limited to (AQU Main Library, Museums, different faculties). 12:30 - 1:50 PM. Or, attend another lecture of your preference.
7- Departure.
NOTE: These are individual visits, we are not going to accommodate big numbers of students from the same school. Therefore, seats are limited.
Objectives of the "One Day at AQB":
The Tawjihi students will get to choose up to 2 programs that they are interested in studying and join AQB students in classes.
The Tawjihi students will be able to meet with the best international and local Professors and ask them questions about the nature of the academic programs that they are interested in, the future of the job market, opportunities awaiting them, etc.
To get a sense of the friendly and caring environment at AQB and what makes it outstanding.
To meet with AQB students and listen to their real-life success stories, including but not limited to, exchange programs, job internships, learning experiences, and much more!
In order to apply, please fill this form out and we will contact you to confirm a date and time for the tour. Please contact/email, Mr. Ahmed Hmeedat at This email address is being protected from spambots. You need JavaScript enabled to view it.  or Ibrahim Ireqat at This email address is being protected from spambots. You need JavaScript enabled to view it. with any additional questions.

You could call us at 02-297-4950. Or reach out to us at our WhatsApp Number: +972593101947
Al-Quds Bard College for Arts and Sciences.