Al-Quds Bard College for Arts & Sciences
كلية القدس بارد للآداب والعلوم ️
تطرح كلية القدس بارد عدداً من البرامج والتخصصات التي تمنح الطالب درجة البكالوريوس من جامعة القدس واخرى من كلية بارد – نيويورك
تعتمد الكلية نظام التعليم الحر كأسلوب للتدريس والذي يركز على المهارات الفردية للطالب بحيث يكسبه المهارات الأساسية لمواكبة متطلبات سوق العمل. ويشكل تطوير
مهارات البحث والكتابة العلمية ومهارات التفكير الناقد والبناء والنقاش وتبادل الأفكار اساس نظام التعليم فيها وتعتمد اللغة الانجليزية في المنهاج التعليمي.
و تقبل الكلية أيضأ الطلاب حملة الشهادات الدولية 
SAT,GCE,GCSE,IB,البجروت
 البرامج والتخصصات المطروحة في كلية القدس بارد للآداب والعلوم 
الاحياء  - علم الحاسوب - الادب والمجتمع - الاعلام -  الاقتصاد - حقوق الانسان والقانون الدولي
 الدراسات الحضرية والتطبيقات الفراغية - العلوم السياسية
تقدم كلية القدس بارد للآداب والعلوم منحا ومساعدات مالية للطلبة حيث أن أغلب الطلبة المسجلين بكلية القدس بارد (أكثر من 80%) يحصلون على منح تتراوح مابين
    100 % الى 15% بالاضافة الى امكانية تقدمك للحصول على مساعدة تختص بالوضع الاقتصادي الخاص بعائلتك
90% من خريجي الكلية التحقوا بسوق العمل او الدراسات العليا للدرجة الماجستير والدكتوراة.
لمعرفة كافة التفاصيل حول برامج الكلية الدراسية والمنح او المساعدات المالية المقدمة للطلبة
وبرامج التبادل الطلابي بين كلية القدس بارد والجامعات العالمية الاخرى
This email address is being protected from spambots. You need JavaScript enabled to view it. الرجاء الاتصال برقم هاتف الكلية  2794950 او عبر البريد الالكتروني 
لمعرفة المزيد عن الكلية يرجى زيارة المواقع الالكترونية التالية
http://www.bard.alquds.edu/academics/undergraduate.html/
https://www.facebook.com/AlQudsBardArtsandSciences/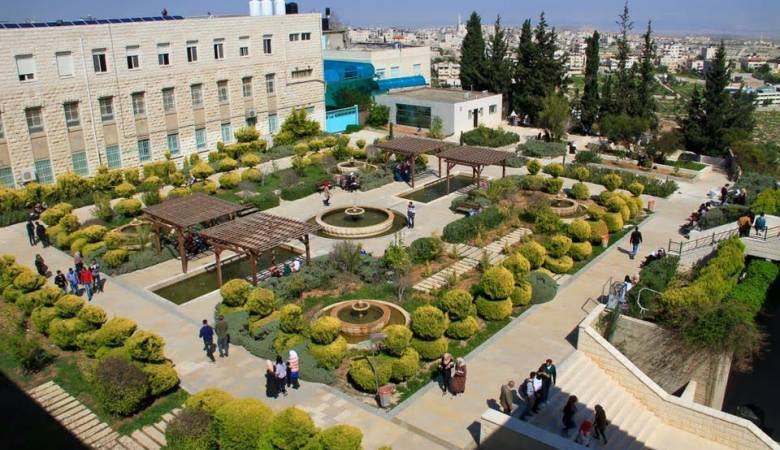 Stage and Screen
For the final examination of Abdullah Erakat's Advanced Acting course at Al-Quds Bard College, the class performed six student-written pieces, collectively titled, "Stage and Screen" in the main auditorium of Al-Quds University on Saturday, May 7th.
Saturday's show was the fourth year the Advanced Acting students presented "Stage and Screen" to the university.  They were joined on stage by other students, faculty and staff from Al-Quds Bard, including Abdullah Erakat, department head Maath Musleh, and Casey Asprooth-Jackson.
The passion for script-writing, acting, and directing among the students is evident from the range of comedic timing to dramatic effect that the audience witnessed. and skills as script writing and acting skills and passion. The scripts of the six performances, Innocent Shame, Redemption, Saeeda's Birthday, Decapitation, Palestinian Heart and Debited are written by some of Bard's media students under the supervision of Erakat.
Students can only pass Advanced Acting by performing in front of an audience. The plays were written in English with some Arabic phrases sprinkled in, creating an engaging relationship with the local audience.  Each play addressed an issue in society, allowing the audience to reflect and think critically about marriage, money, post-traumatic stress, gender equality, and bullying. 
The performances gave a chance to students from the different departments of Al-Quds University to come together, and provides a window into the opportunities offered by Bard's academic teaching system.
Mona Al-Qadi, a pharmacy student, says that the six performances were informative and that the acting was good. "The performances present different social and political obstacles that we face in a sarcastic way. It is a unique and special thing to have acting courses and to attend their performances," Al-Qadi added.
"Stage and Screen" reflects the teaching environment at Bard College. It shows the teacher-student relationship. The teachers and the students work very closely together, allowing a very encouraging and comfortable environment for the students.
Mukaram Jaber, one of the actresses of the performance, says that "this work is very successful work. It gives me the chance to achieve part of my acting dream. It also depicts different social and political issues in Palestine in a different way, which is sarcasm."
The reactions of the students within and after the performance reflect its success, entertainment, and purposiveness.